A paintings of master Šulek in the collection of famous Jinart Space Gallery
We have witnessed a unique historic event which happened in the world visual art. A painting of master Šulek called JOY IN ZHUANG ZHOU, 150cm x 200 cm, in combined trechnique with Chinese ink on canvas, has become part of the collection of prestigious Chinese gallery. It is the first painting in the collection not painted by a Chinese. A certificate was issued for the painting which master Šulek was given by the gallery owner. The collection is exhibited on the top floor and consists of works of masters from old famous Chinese dynasties and works of current Chinese masters. Prices of the paintings in the collection range from one hundred thousand dollars up to millions. Most of them are installed under bulletproof safety glass.
Master of paintingsMILLIARD SUN Magazine
More than 10 years have passed since the last interview you gave to the Milliard Sun magazine. When asked about your plans for the future, you answered with words of Salvador Dalí who said: "The painter is not the one who is inspired, but the one who can inspire others." Has anything changed since then in how you view inspiration?
I have always tried to act in art to inspire others. Whether it concerns artistic rendering, promotion of my country on the map of the world of art or bold decisions.
We can look at the period of ten years from broader perspective and view events that happened in a more complex way. What did this period give you and take away from you?
When thinking about it, this period did not take away anything from me. I enriched my soul with a new horizon. I learned how to adopt the eastern culture totally different from our west.
What have you been up to since then?
A lot of my European and international awards for art were followed by next two in 2010 which I was awarded during exhibitions in Italy. Based on my success, I was asked in the same year to exhibit some paintings in our Slovak pavilion at the world exhibition WORLD EXPO in the Chinese city of Shanghai. I made six larger paintings, which were exhibited in our pavilion in VIP areas. During the time of the exhibition I had an opportunity to meet a lot of interesting people from the field of culture, art, politics and business. After this great world exhibition was over, I decided my next artistic career will continue in China, I will achieve something there and leave a significant footprint.
In China?
Yes. I had been attracted by the country for a long time because of its history spanning thousands of years, culture, architecture and its multiple inventions and discoveries beneficial for the whole world and because of its art too. Today it is the most dynamic art market in the world. It also provides an ideal platform for international galleries for the Asian market. I have noticed that the best private galleries from New York and
London opened their galleries and auction houses in China. Year by year, the number of rich collectors of not only traditional Chinese art, but also international current art is rising.
Which places do you like to visit?
I like relaxing by the lake Xi Hu in the city of Hangzhou. This lake is in the Unesco list. I like sailing there on the dragon boat and I enjoy the scenery of the lake surrounded by green hills covered with green tea. Southeast of the lake, I like visiting the mountain village of Longjing, where I collect tea by hand in emperor's tea gardens. Southwest of the lake I go to meditate to the buddhist temple complex of Lingyin. Nearby, there is a big tree under which Buddha meditated and a cave where Buddha used to sleep.
How many exhibitions did you organize in China within ten years' time and in which cities?
Altogether, I exhibited my paintings ten times in the cities as Shanghai, Ningbo, Nanjing…
Can you tell us more about some of them?
In 2014 my solo exhibition of 60 paintings in Hongqiao Contemporary Art Museum Shanghai was ranked among TOP 10 Art Highlights together with exhibitions of painters as Peter Paul Rubens, Anthonis Van Dyck, Claude Monet, Yayoi Kusama, Taylor Swift's concert or a concert by Boston philharmony. At the end of the year two of my paintings were chosen by Bridge 8 Art Gallery at the art fair – Shanghai Art Fair. 154 prestigious galleries from all over the world presented works by old masters as Picasso, Dalí, Chagall, Degas, Renoir, Rembrandt, Warhol … or works of current masters as Zeng Fanzhi, Yue Minjun, Damien Hirst, Takashi Murakami, Jeff Koons… In 2016 I achieved a unique success. My exhibition in private gallery Jinart Space Gallery Shanghai was ranked by a professional commission as an event number two out of all events organized in the city in 2016 (the event number one was opening Disneyland Park). In this famous gallery I had an honour to have a solo exhibition of 51 paintings as the first non-Chinese ever. The owners of the gallery chose one of my large paintings for the permanent collection which usually contains works from old Chinese dynasties. The exhibition was organized in the gallery in the famous Tongreen Street, in which our famous Slovak architect Ladislav Hudec (The one who changed the face of Shanghai) built a villa for a Chinese tycoon in the last century. The prestigious newspaper Shanghai Morning Post wrote that two Slovak treasures met in one street.
Which moments do you consider the most important in your artist life?
At the beginning of 2017 I was much honoured. The representatives of the city of Nanjing asked me to paint paintings for a solo exhibition for the museum dedicated to victims of the massacre on the occasion of the 81st anniversary of the Nanjing massacre. Altogether I painted 30 paintings. I decided to donate 25 paintings to this famous museum for its permanent collection. This is how I paid tribute to 300 thousand victims of the massacre. During one month of my exhibition (May 2018, called THE WAR AND PEACE) it was attended by hundreds of thousands of spectators. Due to a great interest the museum decided to make the exhibition travelling all over China, which pleased me a lot. Another breaking moment happened at the beginning of November 2018 when the Czech president Miloš Zeman himself donated the twenty-sixth painting (from the collection called Eternal China) to the Chinese president Xi Jinping.
Do you view the change your work has gone through in the past years?
During my stays in the city of Shanghai, I used to visit two masters of Chinese painting and calligraphy. I wanted to combine two cultures in one painting, the eastern and western culture. That is why I learned basic elements of their mastery and then I kept improving them year by year. When I reached the point that my quality was approved of by masters themselves, I conveyed it into my works. By this I enriched my works with another dimension.
How would you define your works? Can you be original in your works nowadays?
My works are full of energy. With all my body (by means of colours) I convey energy onto the canvas. It is such an expressive moment. Then from the roughness of the colour algae which originate I try to free up individual body parts of different creatures or also whole faces using different paint techniques. It is so surreal. It is playing with my own mind (without censorship of brain, in which you sink into the deep of your subconsciousness) and when working you do not know the exact result. This presumption is important for a human being to stay original. A lot of internationally acclaimed critics (London, Paris, Napoli) compare my work originality to artists as for example Glenn Brown (UK), Chapman brothers (UK), Chris Ofili (UK), Sam Francis (USA)… Their works are worth millions of dollars.
You have exhibited almost all over the world. Is it easy for an artist from Slovakia to become successful abroad? An additional question: Does success only depend on quality and effort or does the artist also need a piece of good luck to become successful in the world? Or is it contacts?
At the beginning of my career it was very difficult. Endless attending of art festivals not only in Slovakia but also abroad, dozens of solo and collective exhibitions, making new contacts and building relations in the field of art. For that all you need a huge amount of energy, determination, your own finances and above all stamina. Because if you come from such a small country as Slovakia, you had to prove all the time that you had the same potential as artists from Germany, France, Spain, Italy, England, USA… Today, it has been 17 years of my artistic career. During that time I have been given a lot of world awards for my works and gained respect of people from the world art scene (from USA across Europe as far as China). Good luck and the right contacts are very important of course.
Do you have some rituals which help you unwind, let your artistic expression take its course?
In the atelier I need silence and solitude.
How do you organize your work? Do you work in some specific time or are you a type of person preferring freedom and non-organization?
I prefer freedom. When I feel it is good/suitable to open the atelier door, I go there and open it. When I do not work, I get inspiration from the countryside and travelling.
Is it satisfactory for you when somebody buys your painting which then hangs somewhere in the living room?
Nowadays people buy my paintings not only because they like them, but also as a kind of good investment. I am always very pleased when Chinese managers announce that another painting has been sold.
Do you consider keeping working in China?
I have gained respect here. In the state circles I am called an ambassador of art between China and Slovakia, a painter of moral and solidarity. In private art sphere I am considered one of the most important foreign artists working on their art scene. Today my natives can already visit some important state museums and private galleries (all over China) and see my paintings, which are part of their permanent collection. It is a message also for other clever people that if they have determination, firm will and stamina, it is possible to achieve almost impossible things. I have decided to work in China for a long time and step by step leave behind an even more significant footprint for next generations.
media SHANGHAI MORNING POST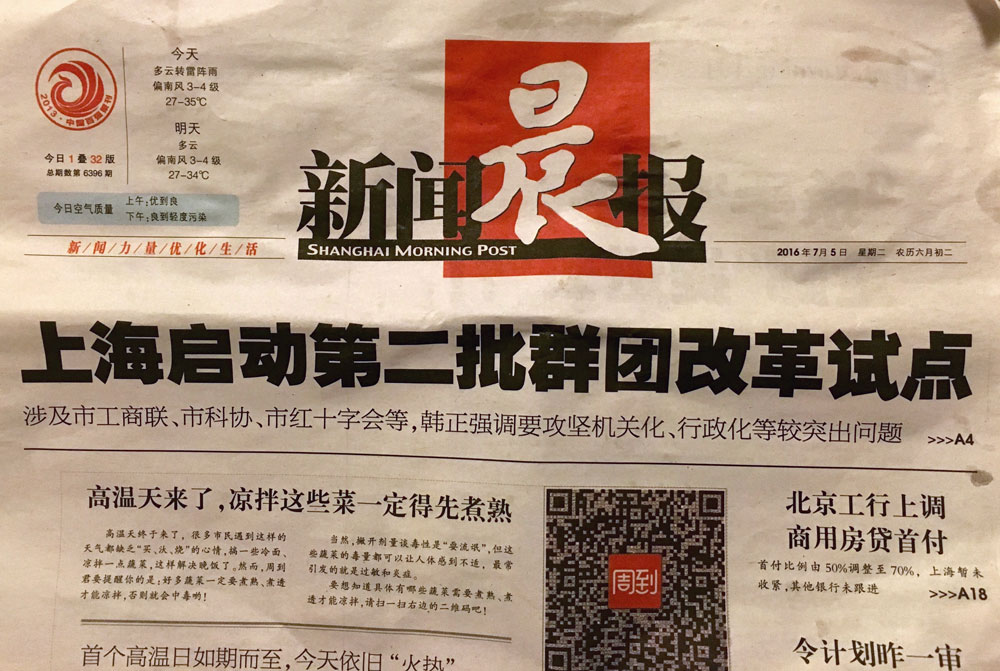 Slovak artist and national treasure Jaro Šulek visits Shanghai to open an exhibition
The chairman of the European Art Federation, artistic professor, and keymember of AICA, Doctor Miroslav Klivar wrote about Jaro's works, callinghim the master of the super visual world. Some authoritative critics havealso recognized Jaro's works, among them being the main critic of Monacan and Parisian contemporary art Joel Garcia, certificate holder of The Ecolle Louvre in Paris and critic Dominique Chapelle, the Chairman of U.A.O.C in Naples, Italy Gianni Ianuale, art critic of modern and contemporary Madrid art Perez Espinoza and Munich-based artist and art critic Wolfgang Lenz.
As a great master in color, Jaro Šulek tries to find artistic harmony and peace inhis works and shows changeability and eternity at the same time. His art stands as an influential pioneer of the International Art Movement, and is termed New Surrealism. If analyzed from the perspective of art history, Jaro's paintings are important products of the avant-garde movement of contemporary international surrealism. The art language technique used in his works is contrast. He combines live and lifeless objects, animals and humans, rationality and non-rationality, beauty and ugliness in a masterly fashion, and shows the beauty of harmony in such strong contrasts. His works achieve perfect harmony despitethe comparative elements. It is this kind of combination that reflects the era and space of our lives.
Slovak artist and national treasure Jaro Šulek's Oil Painting Exhibition, co-hosted by the famous Jinart Gallery and Slovak Consulate General in Shanghai, will be held at the Jinart Gallery (No. 92 Tongren Road, near West Nanjing Road) from July 8 to 12.
For a certain time, people paid greater attention to Western European art andless to the art of Eastern Europe. Western learning had been progressively extending to the East since the late Ming Dynasty. Under the Qing Dynasty, Western painters such as Giuseppe Castiglione injected new vitality into traditional Chinese painting. The Republican period produced talented people in each generation such as Liu Haisu and Xu Beihong, who spread Western art and its artistic education system widely. Ever since the beginning of the new China, the Soviet painting has had a great influence on our country due to the specific background. As a result, Chinese people are familiar with the various periods ofwestern art including the Renaissance, Impressionism, Fauvism, Dadaism andPop Art.
Art in Eastern European countries is also very colorful and has many outstanding painters. These masters give us a great wealth of art, which is alsothe common wealth of all of us and worthy of cherishing and proper evaluation.
The excellent inheritor to this tradition and typical representative of Eastern European art, Jaro Šulek, is the most renowned surrealist in Slovakia. Born in Lučenec, Slovakia in 1978. Jaro Šulek later studied at the School of Art of the Faculty of Humanities of Matej Bel University in Banska Bystrica from 1996 to 2001. His works have won many international awards and been collected bynumerous world-famous collectors. In the Slovak Pavilion at the 2010 Shanghai World Expo, a special exhibition area was opened to display his works.
The more than 50 works exhibited at the Jinart Gallery are excellent works by Jaro Šulek produced in recent years, most of which are Chinese landscapesrecently painted by the artist. The Zhouzhuang series in particular merits closerattention. The series of Master Chen Yifei has long since become a classic. The question of how this European art master will depict the familiar landscape ofthe regions south of the Yangtze River is worth looking forward to. In particular, the most popular tourist attraction, the New World of Shanghai, has also become an important subject in Jaro's paintings. Gorgeous, bright colors and passionate brushwork all offer different aesthetic experiences for the audience. Other works such as paintings of flowers, landscapes and people are also brilliant. Art lovers attending this exhibition can expect to enjoy a wonderful visual feast!
The Shanghai MediaJINART GALLERY in Shanghai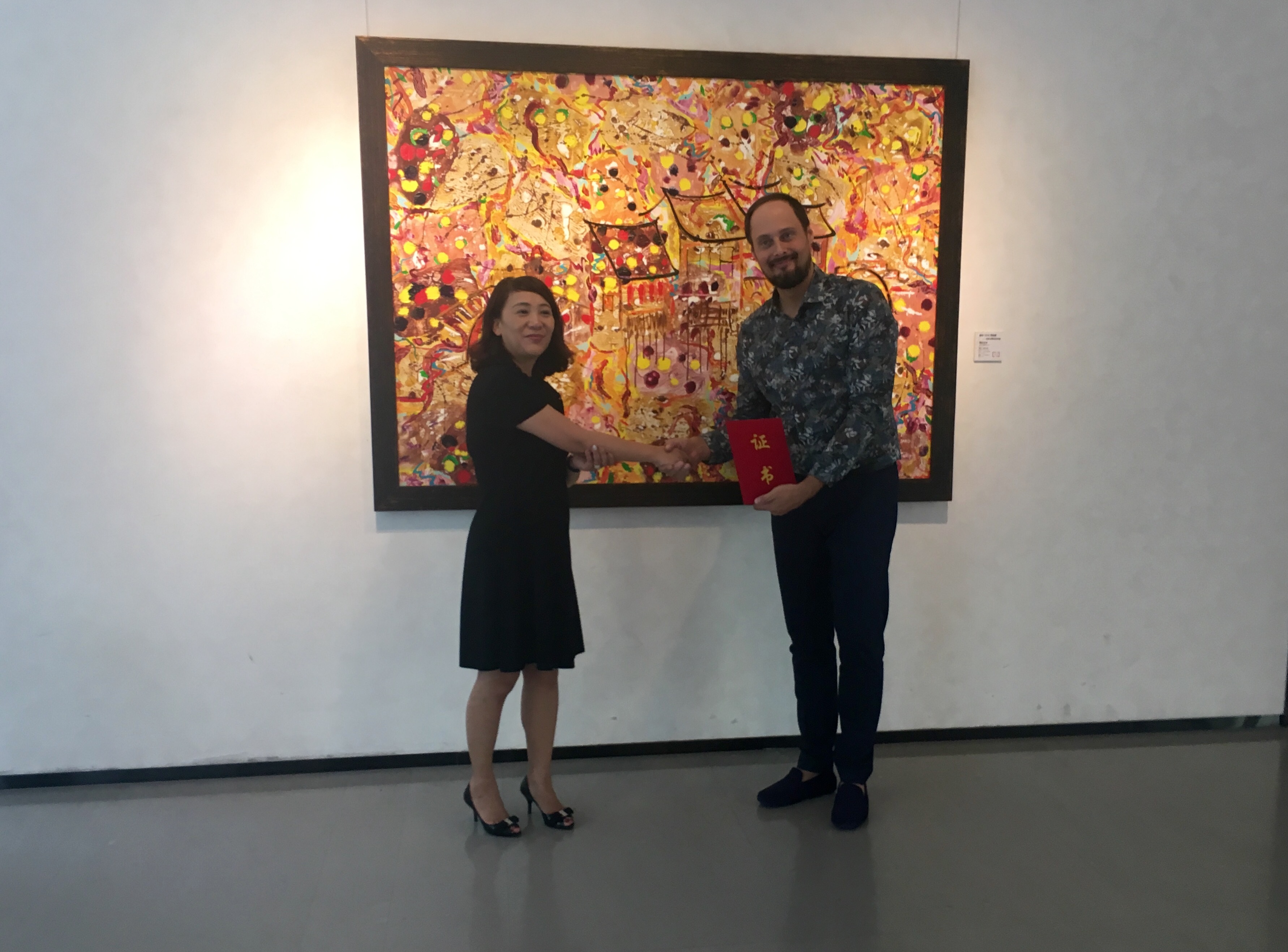 The "Jaro Šulek Art Exhibition" was formally opened at the famous Jinart Gallery this afternoon with 32 consuls general gathered at the magnificent opening reception.
Jaro Šulek is an excellent inheritor and typical representative of European art. He is the most famous surrealist in Slovakia. As a great master in colour, he tries to find artistic harmony, peace and at the same time he shows changeability and eternity in his works. The over 50 works exhibited at the Jinart Gallery are excellent examples of Jaro Šulek´s work in recent years, most of which are Chinese landscapes recently painted by him. In particular, the most popular tourist attraction, the New World of Shanghai also becomes an important subject in Jaro´s paintings. Gorgeous and bright colours and passionate brushwork all bring a different aesthetic experience for the audience. The exhibition vernisage of this master in colour was attended by 32 consuls general at Jinart Gallery on 8th July 2016.
9.7.2016, The unbreakable bond of Slovak artists and Tongren Road – from Ladislav Hudec to Jaro Šulek
You may not know the name Ladislav Hudec, but in downtown areas or on the corner you might come across him. The buildings that created the memory of Old Shanghai such as Shanghai Park Hotel, the Da Guangming Cinema, Shanghai No.3 Girls´ High School and the Wukang Building were all designed by this Slovak architect. One of his masterpieces is also The Green House at No. 333 Tongren Road. It took 3 years to construct the Green House located at No. 333 Tongren Road, Jing´an District which was completed in 1938. With an area of over 500 square meters, it has 4 floors with the height of over 15 meters. It's worth noting that this building was the first private building in Shanghai to have an elevator. The antique elevator still works safely to this day. Its outer walls are green rather than blue, so old residents of Shanghai got used to calling it "the Green House". It later became the private residence of a pogment magnate Wu Tongwen with the name "the first mansion in the Far East". Nowadays, Tongren Road, a road which used to be called Hardoon Road (named after a British Jew), has become the top CBD in Shanghai. The old lanes and alleys where many famous figures used to live, including Mao Zedong, Shi Zhecun, Dai Wangshu, Tian Han, Zhang Wentian and Yu Dafu, have now been reshaped into Kerry Center, Shangri-La Hotel and other high-rise towers.
Over 70 years later, another outstanding artist from Slovakia, Jaro Šulek, held an exhibition in the prestigious Jinart Gallery on Tongren Road. Travelling through time and space the paths of the two artists finally met on Tongren Road. The painting called The French Square by Jaro Šulek in Shanghai reminds of two different forms (artistic forms such as architecture and visual art) which both Slovak artists use to express their own feelings from Shanghai. By staging the "Jaro Sulek Art Exhibition" in the Jinart Gallery we also pay homage to Ladislav Hudec as a great master of architecture.
Power of paintingsMERCEDES-BENZ Magazine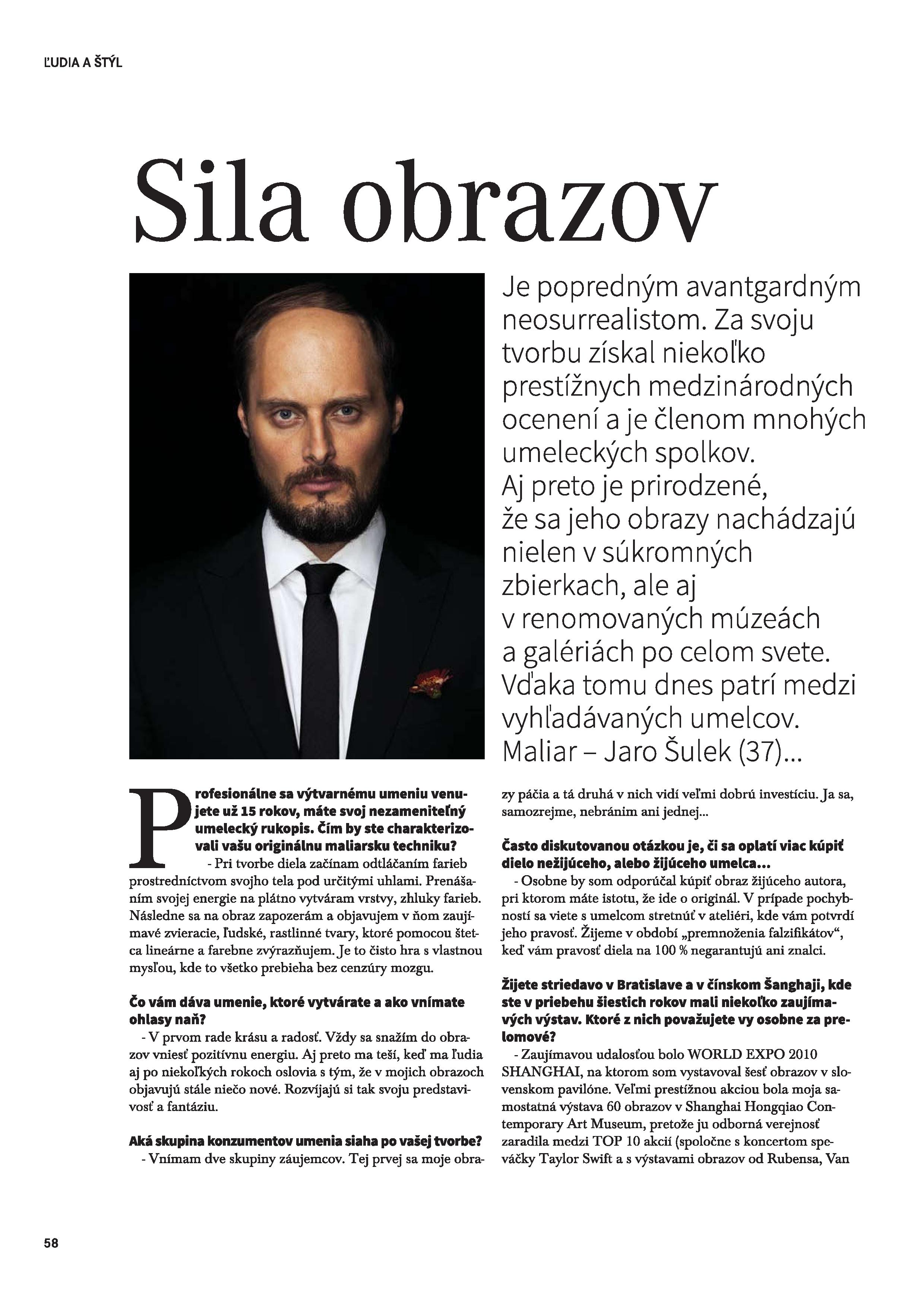 He is a prominent avant-garde neosurrealist. He has been awarded some prestigious international awards for his works and he is a member of a lot of artistic institutions. That is why, naturally, his paintings are in private collections but also in renown museums and galleries all over the world. Thanks to this, he belongs to sought-after artists nowadays. Painter – Jaro Śulek (37).
Professionally you have been painting for already 15 years, you have your own unmistakable artistic manuscript. How would you characterize your original painting technique?
When painting, I start by printing colours with my body under certain angles. By transfering my energy onto the canvas I create layers, clusters of colours. Then I look at the painting and discover its interesting animal, human, plant shapes which I highlight with a brush. It is a pure game with my own mind, where it all happens without censorship of brain.
What does art which you create give to you and how do you view reactions to it?
First of all, beauty and joy. I always try to introduce positive energy into paintings. That is also why it pleases me when even a couple of years later people tell me they can always discover something new in my paintings. By this, they develop their imagination and fantasy.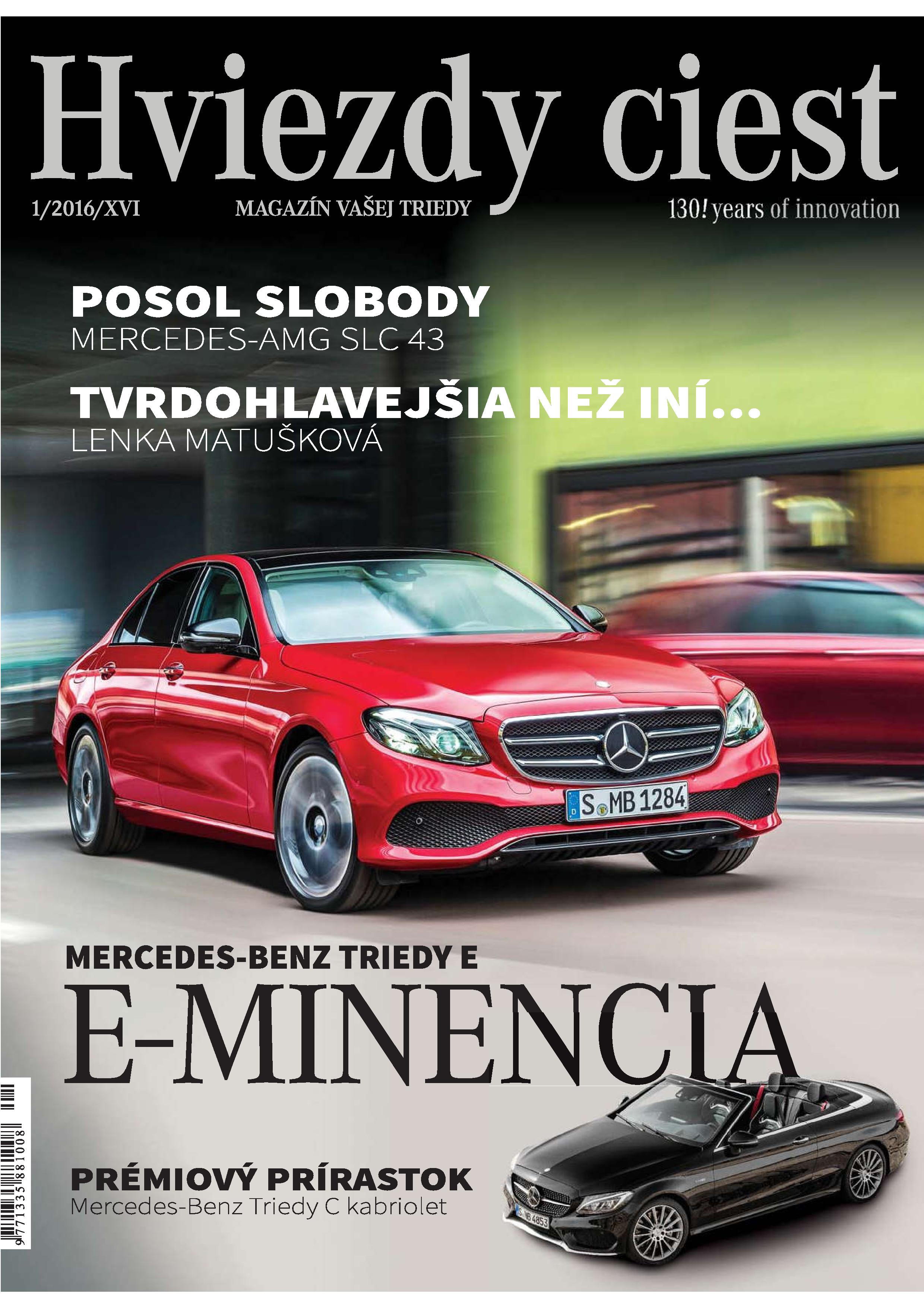 What group of consumers of art reaches after your works?
I recognize two groups of prospects. The first group likes my paintings and the other views them as a very good investment. I, naturally, do not resist either of them…
A frequently discussed question is whether it is worth buying a work by a non-living or a living artist…
Personally, I would recommend buying a painting by a living artist where you have the quarantee it is original. In case of doubts you can meet the artist in a studio where he confirms its genuineness. We live in the era of "over-production of counterfeits" where neither experts can quarantee 100% genuineness of a work.
You live alternately in Bratislava and Chinese Shanghai, where you have had six interesting exhibitions within six years. Which of them do you personally consider breakthrough?
WORLD EXPO 2010 SHANGHAI was an interesting event at which I exhibited six paintings in the Slovak pavillion. Shaghai Hongqiao Contemporary Art Musem, where I had a solo exhibition of 60 paintings, was a very prestigious event because professional public ranked it to TOP 10 events (together with a concert of singer Taylor Swift and exhibitions of paintings by Rubens, Van Dyck, Monet, Yayoi Kusami). In November 2014, gallery Bridge 8 Art Space Shanghai exhibited two of my paintings at Shanghai Art Fair. It was the most important art fair in Asia with attendance of leading 154 galleries from all over the world. Besides works of old masters as Rembrandt, Renoir, Monet, Picasso, Dalí, Chagall, also contemporary masters were introduced to the public. I was honoured to be one of them.
What are your plans for the coming season?
At the Shanghai art scene I am going to cause a big sensation. I am preparing a solo exhibition of 51 paintings in one of the most prestigious private Chinese galleries, JINART, whose collection includes works of masters from famous dynasties. I will be the first ever non-Chinese artist for whom the gallery organizes an exhibition and some paintings will be included in its collection.
I like playing golf very much, travelling and getting to know new cultures. I have always been fascinated by cars with high performance, interesting and artistic design. Car make Mercedes-Benz definitely belongs there.
More information at: www.jarosulek.com
Interviewer: Iľja Majda; Photo: Ondrej Hronec
It was the most important presentation of art throughout Asia. 154 leading galleries from the whole world introduced their best artists at his great artistic event.
Besides works of old masters such as Picasso, Rembrandt, Chagall, Dali, Renoir, Monet … the galleries also introduced works of contemporary masters. Among them was also master Jaro Sulek, whose exhibited paintings were presented by the famous gallery in Shanghai Bridge 8 Art Space Shanghai.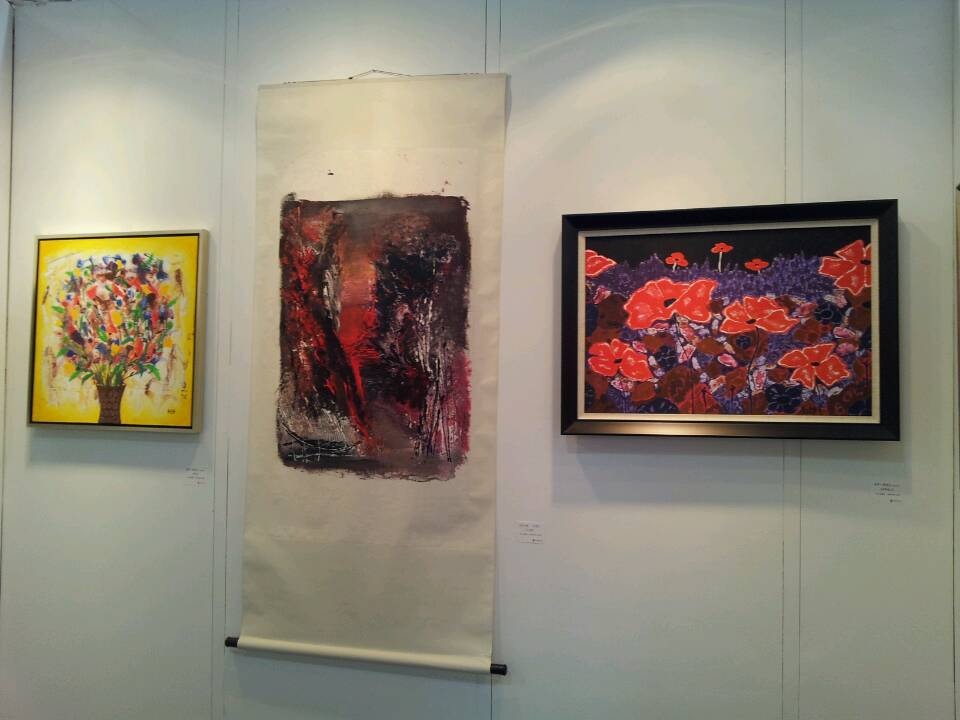 JSTV-Jiangsu International Channel
VISUAL ARTS MONTHLY HIGHLIGHTS
In May, master Šulek opened a soloexibition of over 60 paintings on canvas in respected Shanghai Hongqiao Contemporary Art Museum. This exibotion was included by the scientific community among the Top 10 events in May, together with events like Taylor Swifts concert or exhibitions of paintings by Rubens, Van Dyck, Monet, Yayoi Kusama.